Owl Class
Teacher - Miss Stone
miss.stone@merleyfirstschool.net
Teaching Assistant - Mrs Harris.
---
05.07.2020
Good morning!
I hope you are all enjoying the new dojo page as much as I am! It's so lovely to be able to see your work and reward you and just have the ability to chat and comment to you all so thank you to everyone who is sending work and messaging! Dojo's are incoming for all those children as you will have seen on your dojo page!
I am really looking forward to seeing you tomorrow after school. It isn't the end of the year how we all thought it would be, however we all know how important it is to be able to say goodbye and for you all, finishing your time year 3 and getting ready for year 4. Mrs Anstey worked really hard to enable this to happen tomorrow so a big thank you to her :D
I hope you are all happy with your new classes, you might not be with your best friends but Mrs Wheeler and I worked really hard to ensure that you were with at least 1 person from your list if not more! Having spoken to you on the phone on Thursday I know lots of you are feeling nervous about year 4, mainly because you didn't get to finish year 3 and you haven't had the opportunity to meet the year 4 teacher. I will ensure that I get them to join me for a video to put on the dojo page to say hello and we all know that Mr Wheeler and Miss Leftwich are super excited to welcome you all in September. We are having lots of meetings to discuss you all and what needs to be done in September when you come back to school to help you settle so please don't worry :D
Your homework theme this week is woodlands and nature. At school we have been able to use the nature area a lot which has been excellent. Go and find your own nature area - we are so lucky to live where we do with lots of forests and heaths! Remember to show me your work on the dojo page when you've done!
Miss Stone :D
PS I hope you like my new bitmoji! - see you tomorrow!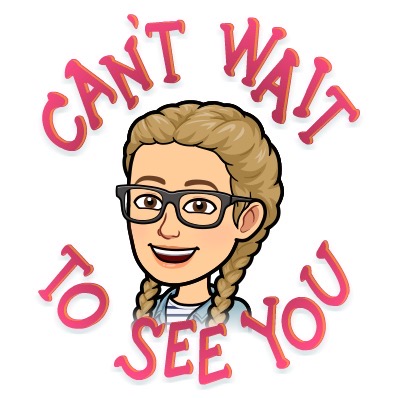 ---
Thank you to parents and carers for your support with your child's learning. Please continue to fill in your in your child's reading record regularly as this supports us with keeping track of your child's reading.
Please see below parent information and learning letters.