Year 4 Christmas Cards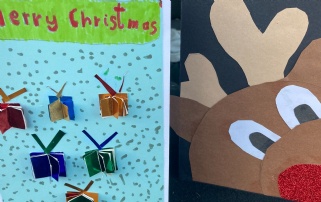 Year 4 children , for the past few years, have shared a Christmas performance with the Merley Community 'mixed blessings' group.
This has been a wonderful opportunity for our Merley children to connect with the older generation. This year we are unable to meet face to face with the mixed blessings group , but today we are sending out Christmas cards made by Year 4 children to provide some Christmas cheer and messages of hope during this difficult time.