Advent Calendars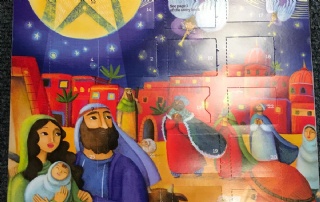 Advent calendar were sent home this week which retells the Christmas story. These have been kindly given by The Lantern church and funded by members of the congregation.
This coming Sunday – the first Sunday of Advent do watch out for the Lantern light 'switch on' at 6pm – it will be shown live on the Lantern Facebook page.
They will also have a new window display each week created by children in the community and as a school some of the children have helped with one of the displays.
Each display has a video for children and activity resources which you can obtain by clicking on the QR code on the relevant window or going to the website https://www.thelanternchurch.org/christmas'