Surprise messages for Merley!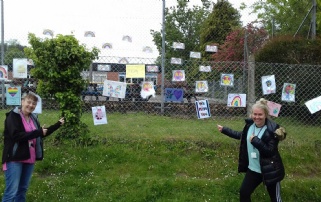 Imagine our surprise when we came to school on Monday morning and found the fence had been filled with wonderful messages from children and families to the Merley school staff!
Kind hearted families had got to work to create positive messages to decorate the school fence. The photos of the messages have been shared with staff and we are all thrilled and slightly overwhelmed by the wonderful drawings and messages from the children. Thank you to everyone who has supported this very kind idea. Do have a look if you are passing the school during your daily exercise or add to the collection!