Driving and parking safely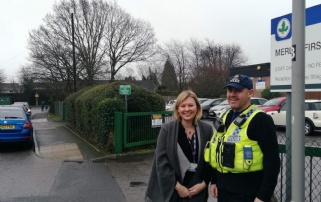 Thank you to our neighbourhood Police team who have been visiting Merley recently. It is great to have your support to ensure our children and families stay safe at the busy points in the day.
Thank you to everyone for being considerate and safe when driving and parking around our local area. We will be sharing our living streets campaign with you shortly so you can see how far a 5 minute and 10 minute walk to school is.