Thank you Mrs Witt!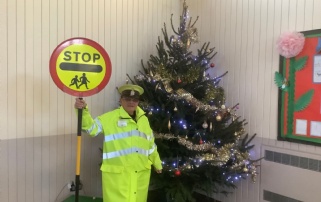 Have you seen our beautiful real Christmas tree in the school hall?
Our wonderful school lollipop lady Mrs Witt, who keeps us all safe while crossing the road, has once again gifted to the school a Christmas tree, a treat which she has done for many years. We really appreciate Mrs Witt's kindness in adding some sparkle and shine to our hall at Christmas time, which we can all enjoy.
The Christmas tree will continue its uses long after Christmas, as it will go down to outdoor adventurers and be used in many different ways throughout the year.