Heartsmart at Merley!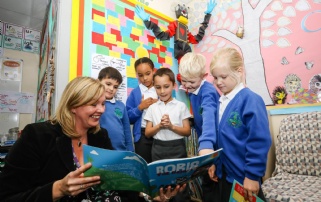 We have launched Heartsmart this half term at Merley. This is a PSHE programme for the whole school with a strong focus on relationships eduction and mental health and wellbeing. We want to support children to build healthy relationships and learn to look after themselves, as well as others.
Heartsmart was launched with all staff receiving Heartsmart training and then a fun assembly introducing the school to Boris the Robot. Boris and his story has shown us how to be Heartsmart. With the help of Boris, over the year we will work through five principles - Don't forget to let love in, Too much selfie isn't healthy, Don't rub it in rub it out, Fake is a mistake and No way though isn't true.
We will be offering a parent workshop during the Spring term for you to find out more information. Watch this space!