We raised a whopping £956.78 for the NSPCC.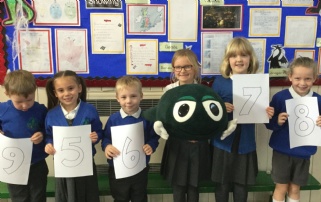 Thank you to everyone who raised money for the NSPCC.
Today Sharon from the NSPCC came in to see how much money we raised. The whole school was left speechless when the final figure was shown. A huge thank you to all the children who not only danced all day but to the staff who dressed up in their 80s clothes.