Harvest Festival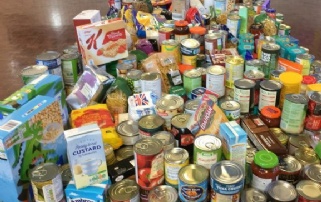 Today we held our Harvest Festival. Thank you for all the food
On Thursday 27th September we had our Harvest Festival. Our Year 1 children performed the poem " Little Red Hen" and our Year 2 children sang Harvest Rock and Roll and read out some of their own Harvest Poems .
Our children in Year 3 sang " Cauliflowers Fluffy" whilst our Year 4's shared some of their research and poems.
Thank you to everyone for the donated food which we wil be taking to Wimborne Food Bank.