Danceathon Wednesday 31st October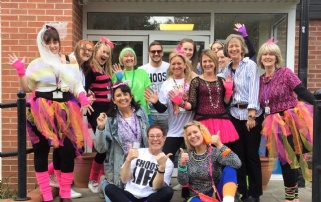 Today the children have danced to music from the 80s in order to raise money for the NSPCC.
In the afternoon we all got together to have a whole school dance to some classic 80's music. The Teachers and Teaching Assistants all dressed up in 80's clothes and danced as well.