Easter Hat Parade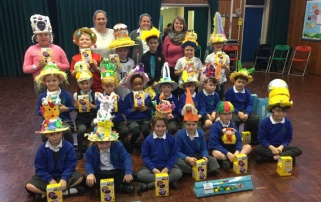 Even the rain did not stop our parade.
Today all the children took part in the Annual Easter Hat Parade. We saw some amazing hats. There were chickens, eggs, sheep and even a hot cross bun. Our MSA judged the each hat and two children from each class won an Mini Egg Easter Egg. It was not an easy job as the standard was very high.
All children will also receive a chocolate egg as well from the MSA.